ECD - Programme
Early childhood is a crucial period for the development of vital functions and neurobiological interconnections. In Yadgir, early childhood is characterised by high mortality, malnutrition and low literacy that exacerbate the problem. Kalike has deployed its interventions both independently and in partnership with organisations such as Community Development Foundation (CDF).
The major activities accomplished in the reporting period were trainings for Anganwadi workers and helpers by the trained supervisors, in their respective circles, who went on to set up demonstration centres for future trainings in 1385 AWCs. Bala-melas focussed on raising awareness regarding the wellbeing of children below six years of age, the development of modules and set up of the mobile library were the other key activities.
We organised intensive trainings, practical demonstrations, capacity and skill building sessions on subjects such as locally available nutritious food, immunisation, personal hygiene, growth monitoring using MUAC measuring tools; and also provided basic medical equipment to PHC sub-centres. We also extended support to the Nutrition Rehabilitation Centre (NRC), facilitated 169 admissions, offered counselling to mothers regarding diet and care of the Severely Acute Malnourished (SAM) and facilitated "Village Health and Nutrition Day" to sensitise stakeholders.
Detailed lesson plans, innovative TLMs and other valuable timely inputs have led to significant improvements.
Expansion to six districts of HKRDB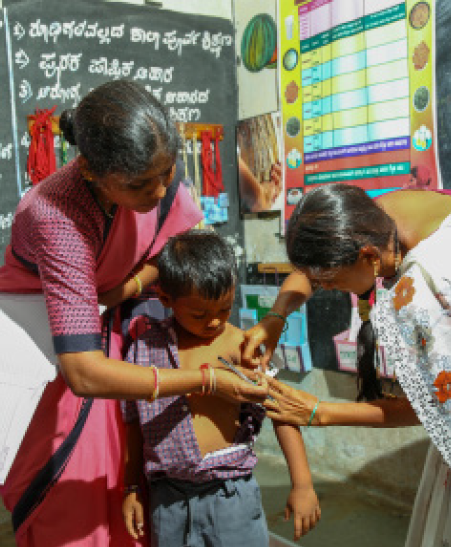 The most notable development in our pre-school education programme was the expansion of Kalike's Early Childhood Education to six districts of Hyderabad Karnataka Region, with the vision of strengthening the quality of education in AWCs. HKRDB has created a dynamic learning space by developing a model AWC in each circle and establishing a District Early Childhood Development Resource Centre, under DWCD, to strengthen professional development of mid-level functionaries. We worked closely under the aegis of DWCD and Tata Trusts, networking with the block / circle level resource centres for potential cross learning. HKRDB attracted desirable support and co-operation from the department.
Best Practices
Active participation and inputs on ECE in circle meetings
Acting as resource persons alongside supervisors and developing the AWCs as demo centres to serve as a focal point for field exposure
Case Study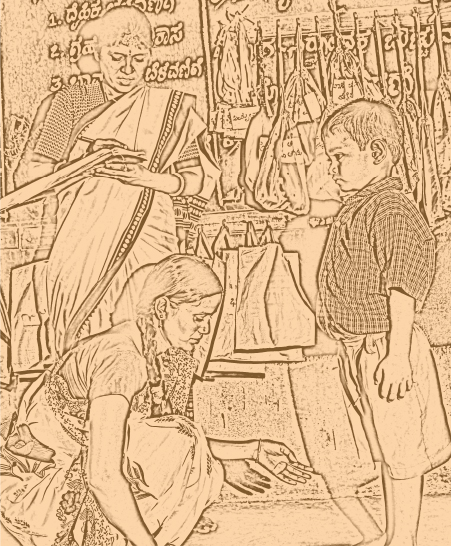 Neatly organised and hardworking - if you saw Malamma's classroom today, you would not guess that there was ever problem. An AWW in Bachawara Tanda, she once was hesitant about basic interactions with the children who attended her centre. Hailing from the Banjara community, they spoke a language aliens to her. At a loss on how to move ahead, Malamma struggled with this language barrier alone; she eventually sought the guidance of her mentor. With support from a native of Tanda, they began - slowly but surely.
Detailed lesson plans, innovative TLMs and other valuable timely inputs have led to significant improvements. Malamma's classroom is abuzz, she has created a warm and energetic space for positive learning. The children's interest and pace of learning amplified, she no longer waits for the mentor or local guide, instead strives ahead confidently. Her hard work has transformed their very perception of community. Malamma's centre is now a demonstration AWC in the region, a model for all to admire and follow suit. This is truly a tale of how a teacher steers, and inspires life-long learners. In her own words ;
"It struck me that neither size nor language is a barrier. Any child can learn if teacher makes the attempt."